Top-Quality Artificial Grass Installation in Inland Empire, CA
Big Bully Turf offers exceptional artificial grass installation to homeowners in Inland Empire, CA, and the surrounding area.
If you're tired of mowing, watering, and weeding, Big Bully Turf has the solution you've been waiting for. Call now to learn more about our artificial grass and book a free, no-obligation quote.
Let Big Bully Turf Beautify Your Oasis
Enjoy green grass year-round while saving water and money.
Perfect your putt in the privacy of your own backyard.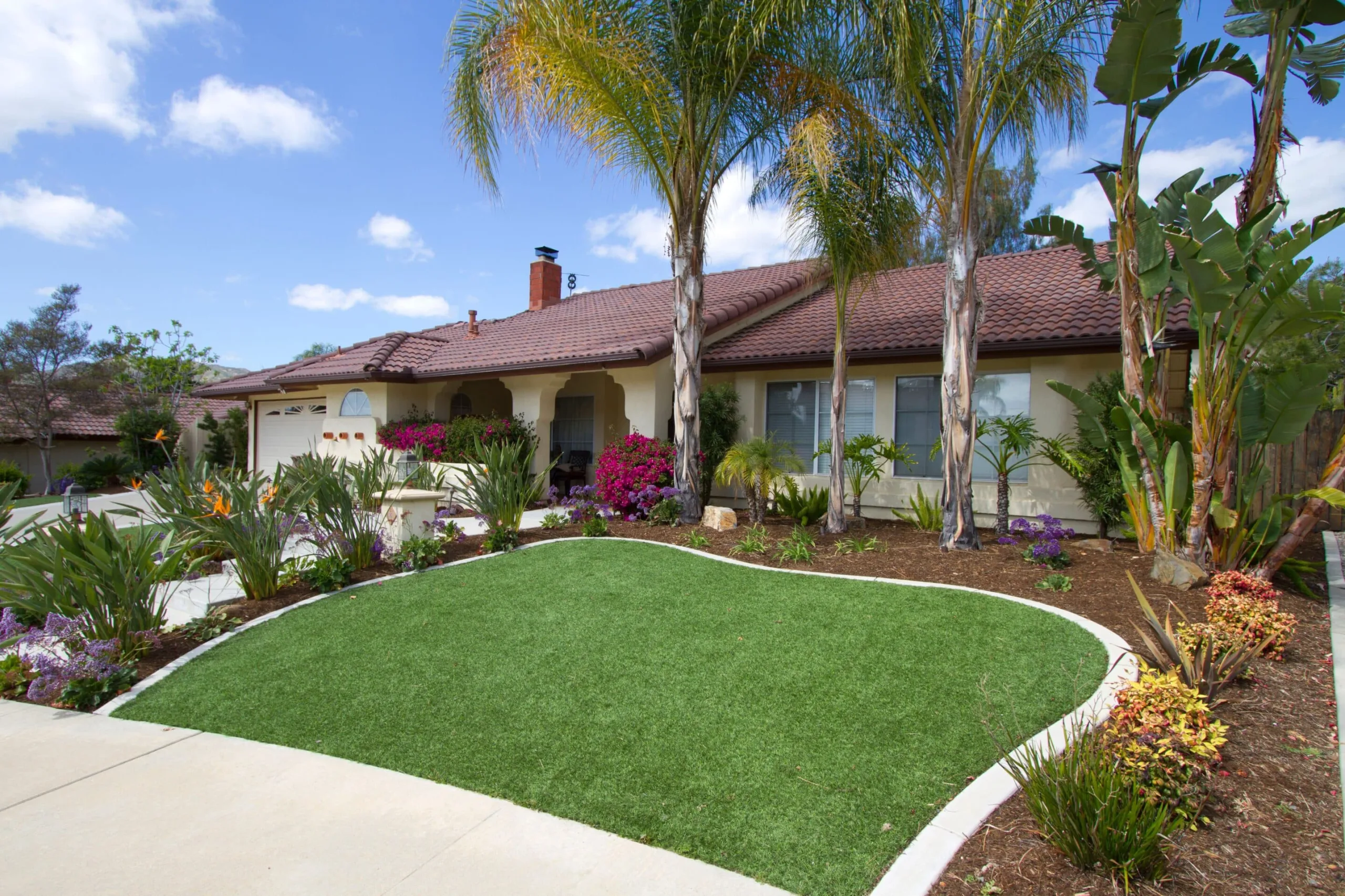 Benefits of Artificial Grass Installation in Inland Empire, CA
At Big Bully Turf, we supply top-quality artificial grass that looks amazing, feels great, and is an absolute breeze to care for. Here are just some of the benefits:
Even MORE benefits of Artificial Grass
Handles Heavy Foot Traffic
Synthetic grass blades are made from durable polymers that bounce back readily after use. Our artificial lawns stand up well to pets, children playing and yard activities without any significant wear and tear issues.
No More Mud or Dust
Some real grass lawns turn muddy after rain or heavy watering. With artificial turf, excess moisture drains right through, leaving the lawn dry and usable. There's no dust or dirt kicked up either. Artificial grass helps create a cleaner outdoor environment.
Reduces Allergies
For those with grass allergies, artificial lawns offer a hypoallergenic alternative. Because there are no biological processes at work, artificial turf doesn't grow, pollinate, or produce allergy triggers. It's also less attractive to irritating insects like mosquitoes or ticks.
Discourages Pests
Bugs, gophers, and other pests that routinely destroy real sod aren't drawn to artificial grass. With no organic matter to eat, there's no food source. There are also no smells or chemicals released by synthetic blades. Underground barriers can help to deter burrowing animals too.
Good for Pets
Synthetic blades are designed to resemble real grass while standing up to animal use. Artificial turf won't get urine stains, which are impossible to remove from natural grass. Clean-up is easy with a hose. It's also less abrasive on paws than natural ground and shouldn't harbor fleas.
Soft and Lush Feel
Today's artificial grass has come a long way from the old-style astroturf. Modern turf has varying blade lengths, colors, and textures to replicate real grass. Built-in infill also enhances the soft, lush feeling underfoot.
Improves Curb Appeal
Artificial grass offers a picture-perfect lawn year-round. Its uniform color and meticulously manicured appearance can increase a home's visual appeal. Synthetic turf also allows the creation of unique shapes, patterns, or edges that would be difficult with real grass.
The Artificial Turf Laying Process
As artificial grass specialists, we can supply and fit top-quality faux turf for any type of garden or outdoor area. Here's how the process works:
Cost of Inland Empire Artificial Grass Installation
The cost of installing artificial turf will depend on several factors, including the turf you select, the labor needed, and how complex the project is. Rest assured, we'll create a plan that will achieve the results you want while keeping you within budget.
A Beautiful Green Lawn Without the Maintenance
Contact our friendly team today to learn more about artificial grass installation in Inland Empire, CA, and get ready for the ultimate yard transformation!
Book a FREE Quote Today